Exciting Fexco Careers
View our current opportunities
Seeking an innovative and challenging environment in which to grow and develop your career?
Fexco Jobs
We have thousands of diverse and talented employees across our locations worldwide.
Voted one of The Great Places to Work, we believe our people are key to our success and we are committed to developing our people for the continued success and growth of our business.
A great place to work
Assessed through Great Place to Work's robust 'Trust Index' employee survey and a thorough 'Culture Audit' assessment of their policies and practices, Fexco has been recognised as one of the Best Large Workplaces in Ireland 2019.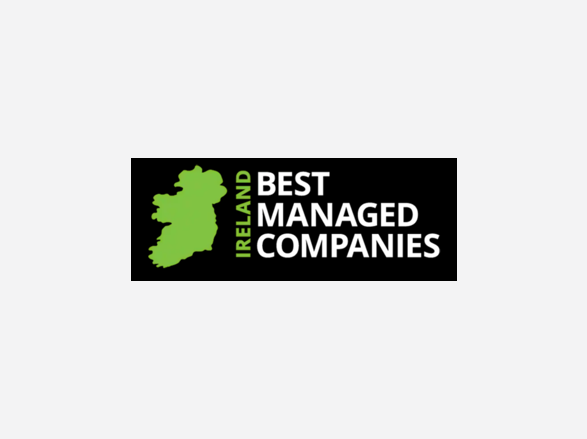 A best managed company
The Deloitte Best Managed Companies programme, in association with Bank of Ireland, promotes and recognises excellence in Irish/Northern Irish owned and managed companies. It is the only awards scheme on the island of Ireland that considers a business' performance from every perspective. Fexco has been recognised as one of the Best Managed Companies in Ireland 2019.
Why join Fexco?
Every one of our team at Fexco, no matter where they are around the world, loves a challenge. We are constantly looking for ways to re-engineer the industries in which we currently operate and to find unique angles to enter new ones. If you like creating solutions and thinking independently then Fexco is the place for you. It's not about red tape or hierarchy, it's about getting the job done. Click on the button below to find out more about where you fit within one of Ireland's most successful companies.
About Fexco
Our Recruitment Process
1

Application

You can apply for any of our available vacancies through our Careers site and on receipt of your application; you will receive an acknowledgement from us.

2

Screening

After the closing date, we will screen all applications to assess whether your skills and experience match our requirements for the role.

3

Feedback

On completion of the screening process, candidates who have been selected for interview will be notified by email of the relevant details for the interview. Our interviews are competency based and generally take place with the hiring manager and a member of the HR team present. If your application is unsuccessful for the role you have applied for, you will be advised by email.

4

Additional interviews & assessments

You may be asked to attend a second or third round interview. We may also use other assessment methods in our recruitment process such as:

Aptitude assessments
Psychometric assessment
Role play
Presentation
Case study review

5

Offer

Offers will be made subject to receipt of satisfactory references and the successful completion of a background check. Once you've accepted our offer verbally, we'll agree a start date and send you contracts.