Send money to India
Transfer money to India in INR online or by phone - faster, cheaper, safer.
Looking to transfer money to a bank account in India? If you need to transfer Indian Rupees or other currencies to India, let Fexco reduce the complexity and cost of your payments. Avail of fast, cost-effective and secure online Indian Rupee transfers for your business or personal requirements.
Transferring funds to family and friends in India
Paying suppliers & partners in India
Intercompany transfers
Repatriating funds from India
Get started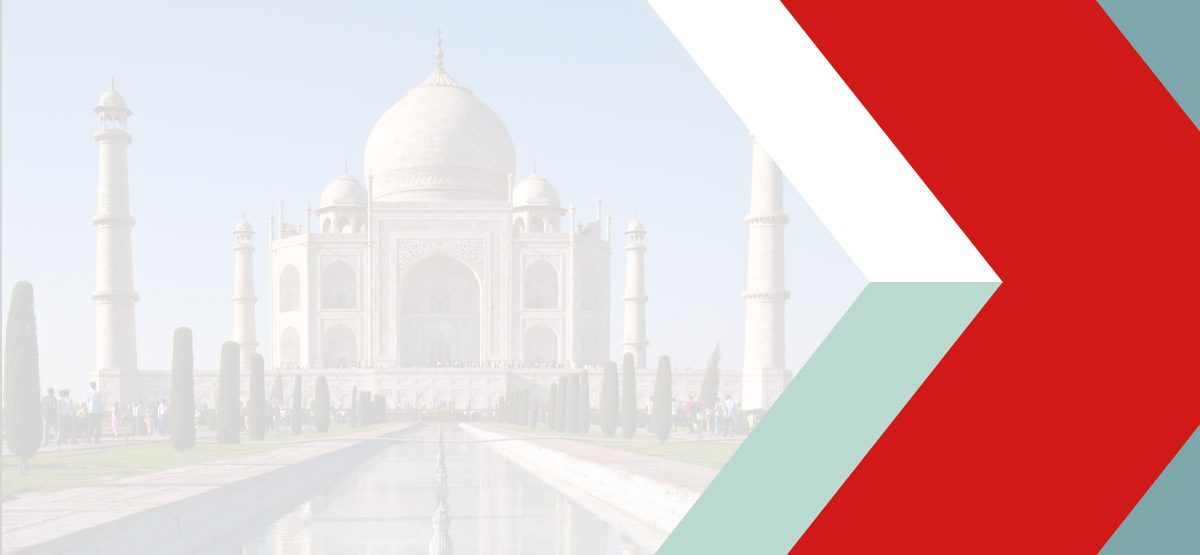 Here's what our clients say...
"Fexco delivered a superb personalised service. In looking to exchange a significant amount of money to fund a property purchase, I was keen to achieve the best rates possible whilst utilising the time i had before contract exchange. The daily updates, direct "rate watching" service and being able to agree firm order triggers, meant I was able to achieve all that I set out to, thanks to the service that Fexco supplied"
"I use Fexco for regular transfers to families in Kenya, which are executed promptly at the best exchange rate. Since I started using the services of Fexco, I have found it very easy to send money to those families, to help them to provide secondary education for their children. The service is exemplary, with the team always available to explain every detail of my transfer. Simple easy and professional service. Thank you, Tim and staff at Fexco."
Why Fexco for India money transfers?
Bank beating INR rates
Due to our dealing relationship with international banks, we can access better INR rates for bank transfers normally unavailable to individuals, beating your high street bank.
Faster than high street banks
Leveraging on our dealing relationships with international banks and combined with our intuitive PayDirect Online Platform, we can ensure quick and seamless Indian Rupee money transfers.
Regulated & secure
Regulated by the Central Bank of Ireland, and by the Financial Conduct Authority for the conduct of payment business in the UK. Fexco uses robust client asset procedures to keep your funds protected.
Dedicated FX dealers
You will get direct access to a dedicated Indian Rupee currency specialist, who will support you when sending money to India and make it their priority to get you more for your money.
What bank details do I need to send money to India?
To transfer money to a bank account in India you will need to provide the following details:
BENEFICIARY'S ACCOUNT NAME
BENEFICIARY'S BANK NAME
BENEFICIARY'S BIC/SWIFT CODE
BENEFICIARY'S ACCOUNT NUMBER

11 DIGIT ALPHA NUMERIC INDIAN FINANCIAL SYSTEM CODE (IFSC)
You will receive these bank account details from the bank or your beneficiary in India. If you are unsure about formatting for money transfers to India, please contact our support team. Sending money to India from the UK? Contact our UK support team
It's simple.
Here's how it works.
1. Sign Up
Sign up for FREE and get an INR exchange rate from our dealers
2. Exchange
Choose the amount to transfer and send it to us
3. Transfer Complete
We'll send the INR amount to your destination account
Looking to reduce costs when sending money to India?
Fill in the details below and one of our payment experts will contact you to discuss your specific requirements.
Or email us.
Payment solutions experts
As featured in:
Safe, secure & compliant
As a regulated financial institution Fexco Corporate Payments uses robust client asset procedures to keep your funds protected.
In October 2016, Fexco Corporate Payments became the first Irish payments provider to achieve the esteemed ISO 27001 Certification.